Outdoor Activities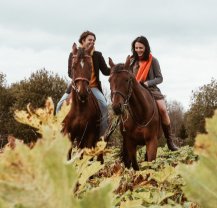 Enjoy the equestrian trails that surround our ranch until you reach Monte Grappa or the hills of Valdobbiadene. It will allow you to connect with the nature of Asolo.
A Vespa Tour among the green hills of Prosecco, precious villages and enchanting landscapes is a daydream! 85 km between wineries, hills, farmhouses and ancient villages. Savor the scents, the culture of wine, in a UNESCO heritage land.
Discover the mountains of Asolo from another perspective. Let yourself be carried away by the river and try our rafting descents. Sport and adrenaline in its purest form.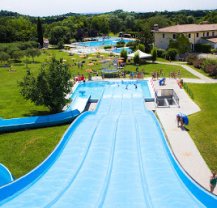 Relax in our pools, have fun like a child on our slides and connect with the nature of Conca Verde. Music, foam party, animations and dances for children. Everything in Conca Verde Aquapark.
Bars & Restaurants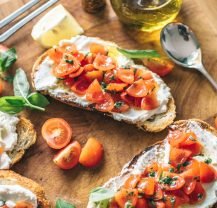 Caffè Centrale Via Roma €
Located in the center of Asolo, Caffè Centrale Via Roma becomes the meeting point for locals and travelers. You cannot miss their coffee in the morning and their lunch menu.
Ristorante Bistrot di Dal Monte Donatella €€
One of the romantic corners of Asolo where you can enjoy authentic Italian cuisine. If you want to enjoy a special night out, this is definetely your place.
Trattoria Moderna "Due Mori" €€
The guests of the restaurant will enjoy one of the most beautiful views of the region Veneto, both in summer from the comfortable terrace, and in winter, thanks to the large room with a glass window. All you have to do is sit back, relax and savor the dishes from our wood-burning kitchen. It seemed like the perfect match!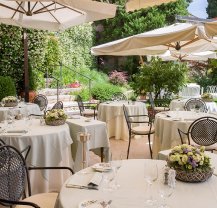 Ristorante Villa Cipriani €€€
A part from the magic atmosphere their kitchen offers a combination of regional and Mediterranean specialities as well as traditional Cipriani dishes such as beef carpaccio, risotto primavera, baccalà mantecato, and rice pilaf with curry scampi.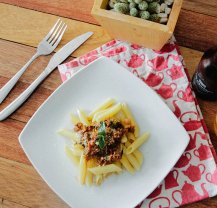 If what you are looking for a lunch menu like the one your grandmother would cook, this is your place. Simple and typical Italian dishes at a very good price.
One day escapes
Venezia is made of unique stories, stories you have to know, see and hear. If you're willing to go through its canals and feel like an authentic venetian, don't miss this excursion.
Verona is a city in the Veneto region of northern Italy, with an ancient medieval city built on the meandering Adige River. Famous for being the setting for Shakespeare's "Romeo and Juliet" it is an almost obligatory visit.
On the plain between the Gulf of Venice and the Alps, in the province of Padua, about 15 kilometers southwest of the river Brenta we find Cittadella. It has a splendid medieval wall of 1,461m in circumference with a diameter of about 450m.
Living like a local
A prosecco, cheeses, salamis and the views of Valdobbiadene. A region specialized in the production of wine and lost in the middle of nature. Enjoy the visit and feel like a local.